So we finally have DSL in the house and I am now able to upload pictures. DSL here isn't as fast as it is in the US but it's no big deal, at least now I have a way to get these pictures up for you.
I must warn everyone that I have something like 200 pictures already taken. I won't be posting all of them, and for the ones I do post I won't be posting a caption for each one. Nevertheless, they'll be here for everyone's viewing pleasure. Right now they're uploading, so it'll be a few minutes before I get to it.
I am going to post all of these pictures as if they were separate posts. So you'll see the earliest pictures first and the newest pictures last. After that all the pictures I post should be in the right order. Anyway, enjoy!!!
In the airport, in Rio, first night in São Paulo
These first two pictures are from RDU, the second two from MIA, the fifth is a picture of a huge, old church in Rio de Janeiro from GIG, and one from this outdoor boxing ring/school/gym on the corner of some street in São Paulo.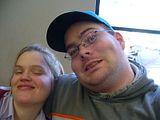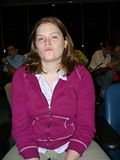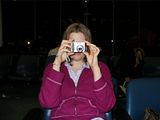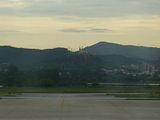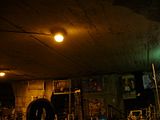 Parque Trianon
This is a pretty nice park in São Paulo close to the Art Museum of São Paulo (MASP). We strolled through here, took some nice pictures, saw two little boys peeing off the bridge onto the passing cars below, and checked out the nice waterfalls and playgrounds for the kids.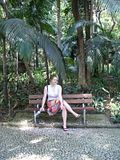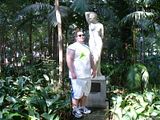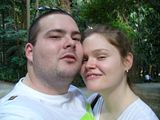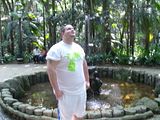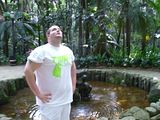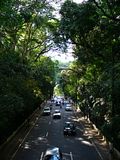 Bar das Batidas, or, "Cu do Padre" > "The priest's..."
I have pictures of this place from last time, but this time around there were even more people and even more fun. We just sat around here talking, drinking beer and having a good time.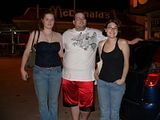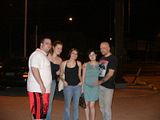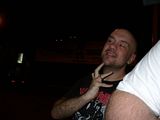 Liberdade and Sé
These first few pictures are when Caroline and I were in Liberdade. We had some good Japanese food and some good food na braza. The last two are some pretty telling pictures of Brazil. The biggest Catholic church in São Paulo, surrounded by homeless children and other homeless people. I took'em in B&W because, well, aren't these types of pictures supposed to be in black and white?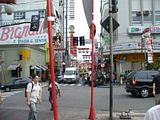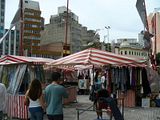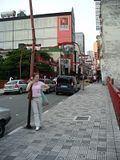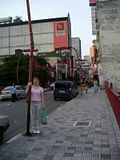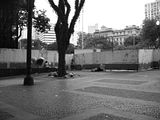 Caroline in Jardim São Paulo
There wasn't much going on here, especially because it was already about 8PM. Anyway, these are a few pictures I took of Caroline in Jardim Social.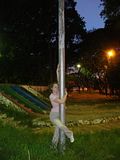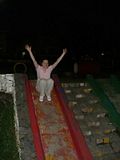 "Hole", an underground club in São Paulo.
This night they have "dub reggae" where some guy does some DJ shit over the reggae music, and then they had this band come on and do this hip hop reggae stuff. It was pretty cool and I think everyone in there left with a serious contact high from all the ummm... yeah, in the club. It was a cool night though with some cool peepz.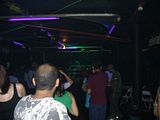 Me and Caroline.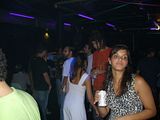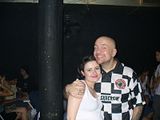 Caio and Daniela.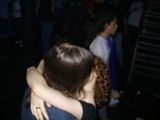 André and Nina.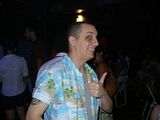 Luís "Porco".
Caio, Porco, Caroline, Liz, André, and Nina.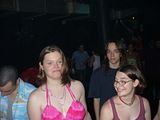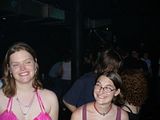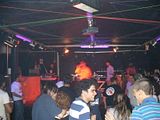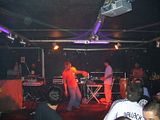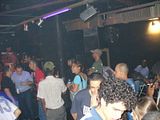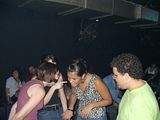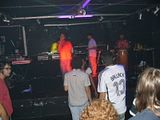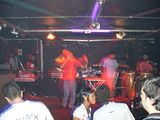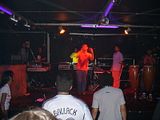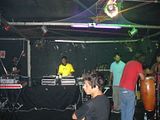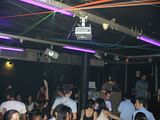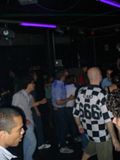 Caio in the 666 jersey rockin' out to some Ska music.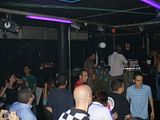 On the way to Curitiba from São Paulo
We took
Cometa
to Curitiba. We left Tietê Station in São Paulo at 2PM and got to Curitiba at 7:45. It was a really quick trip. It helped that it wasn't hot at all. No AC on the bus but the windows opened up allowed for some nice, cool air to come in.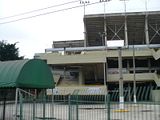 These first three are of the Sambôdromo in São Paulo. This is like the one in Rio de Janeiro, where the
Escolas de Samba
show off their masterpieces for Carnaval.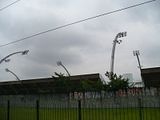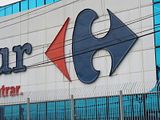 Do you see the "C"?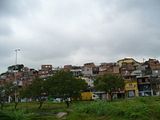 These next two are favelas in São Paulo. I'll post more about what these are in later posts. For now, just enjoy the pictures.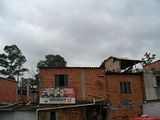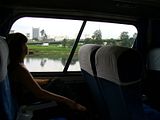 This is the river where
Paulistanos
take a bath, the Tietê River.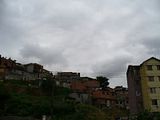 More favelas.
These next pictures are pictures from the countryside of São Paulo state as we travel into Paraná and later into Curitiba. This area of the country is very beautiful. I'd love to come through here and spend a night or two. Imagine all the camping, fishing, hiking and other awesome and manly stuff you could do out here!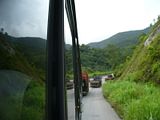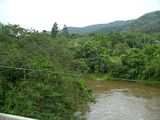 Caroline enjoying the nice, windy, cool bus ride to Curitiba.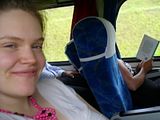 And again, enjoying the bus ride.
And now to prove we're here together, us, enjoying the bus ride.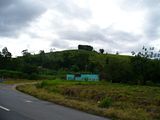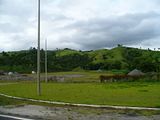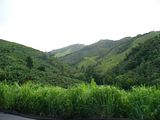 Passeio Público in Curitiba
These first pictures are some pictures of some little monkeys they have on these little islands in the park. It's a pretty nice place to visit, chill out, and enjoy the animals.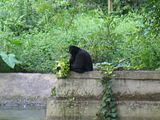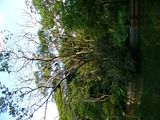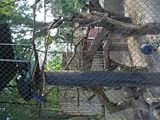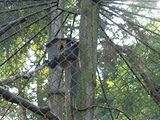 These next few pictures are just some pictures of some birds.