So here we are, April 26th, that fateful day. I have more to post later in the day, which to most of you right now is still April 25th. You will find out the significance of April 26th soon, and hopefully it will open a few minds to the imminent and very real threat the United States and the world as a whole is experiencing, all the hands at the demonic authoritarian George W. Bush.
In the meantime, I am posting these pictures and everything under the real news because I want everyone to see what I have to say instead of seeing the pictures first and not even bothering to scroll down. Again, more is to come.
However, these pictures are from an Angolan party that I went to this past Friday evening. I was invited by a guy in my capoeira class named Crash (that's actually his "apelido", or nickname). Tiphane, Joseane and I went to this party and it was a blast. First place I've been to in Brazil with free food and free drinks. We got all the free beer and mixed drinks we wanted, along with soda and water for the pansies in the house, and lots of free ass chicken. Damn, free chicken and beer, nothing gets any better than that. Ludacris or however he spells his stupid name shoulda been there.
Anyway, here they are. Not necessarily in any order so I'll put captions like usual.
Me dressed up gettin' ready to teach an International Relations class at Faculdade Curitiba.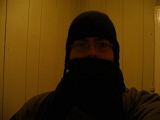 **comment deleted**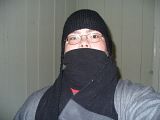 Actually it was just about 40 degrees that morning.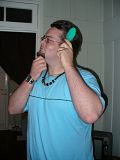 The longer my hair gets the more beautiful I realize it is.
Me again brushing my exquisitely soft and beautifully colored hair.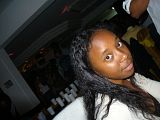 Tiphane at the Angolan party. This is actually a good segue because it looks like she's rolling her eyes (hiding her jealousy) at me ensuring my hair stays gorgeous.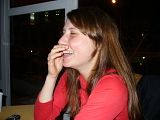 On her way to being drunk (Joseane).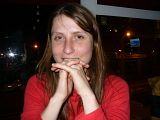 Heroin will do that to you (just kidding, don't worry WSSU admins, they didn't put us with any heroin addicts).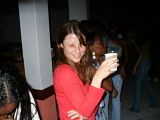 And drunk for the win!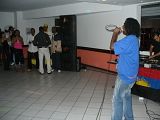 This guy and I did some competition rapping. It was a draw because neither of us understood what the other was saying. He was rapping in Portuguese while I just threw out some Coolio's "Gangsta's Paradise". (Not kidding, by the way).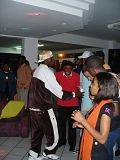 This guy thought he could dance. That is, until I went in there and started.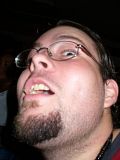 Me giving everyone a quick nod to let them know what's up.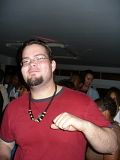 I may or may not have been drinking.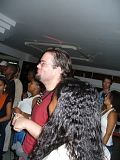 Worst picture ever. Also, ignore the hand hidden by the left.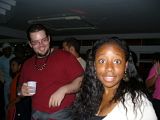 No idea what's up with Tiphane here. They actually played Snoop Dogg's "Gin and Juice", so maybe that's what it was. Also, there is nothing in that cup that I am holding :ninja:.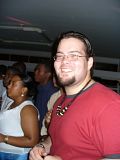 Me getting ready for the next picture.
Matt told me I looked good in this picture so don't hate.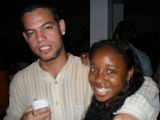 Right now it is evident that we were all gone by this point. Crash looks just like his nickname.
So that's that. Sorry for the lack of updates/pictures. Nothing is really going on except me not reading my literature books. I am too busy reading the chapters assigned for history and other books that are not assigned (all in Portuguese though). I just hope I can barely pass this stupid Ficção e História na Literatura do Brasil. Worst class ever.