Florianópolis*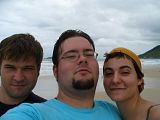 Matt, Zack, and Laura, chillin' out for one last minute before leaving.
We all took a shot of ourselves breathing in that fresh ocean air before we departed for the big city.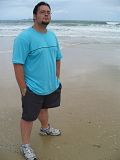 Apparently the biggest guy in Brazil.  
Fresh limes from the lime tree outside the hostel. I took a few of them before we left since there was sand in my bed and smelly Canadians in the same room.
How I would one day like to live.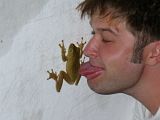 Some people just don't like regular food. 
Houses on the hillside right on the beach. Must be nice. :-(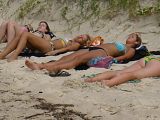 WTF? How did this picture get here?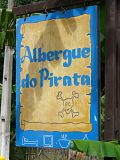 You know I had to rep the GC pirate crew.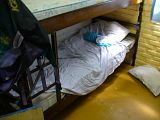 My barely twin-sized bed at the hostel. For $8US per night, you definitely can't beat it.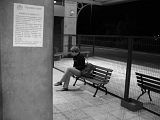 Waiting at the bus station to go to the hostel. I call this one "Lonely Prostitute".